Do you remember the Yellow Pages? If you weren't in the Yellow Pages in the '90s, then customers couldn't find you. Google My Business is very similar in that you MUST have a listing to be found in the 21st century.
And the best part? It's 100% free.
A good Google My Business profile will put your brand in front of thousands of potential home buyers, and that's good business.
Read on for the steps to creating an effecting Google My Business profile for your manufactured home dealership.
1. Verify Business
This is the first step in getting active on Google My Business. Just head over to google.com/business and follow the steps to verify your business.
Google will send you a 4 digit pin in the mail to complete the verification. This will go directly to the mailing address that you've listed on your profile. When you receive it, go to the link provided and enter the pin to let Google know that you're legitimate.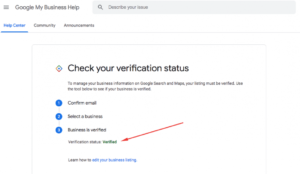 Now your dealership is up and running on Google My Business!
2. Complete Profile
After you've verified your business, it's time to complete your profile. There is lots of information to be filled out here, so it may take a little time. Make sure to fill out EVERY piece of information that you can. This will all affect your local SEO ranking. Click here to learn more about SEO.
Google is going to plug in every piece of information that it can into its algorithms, so make sure your listing has the correct information. Business name, hours, services, contact info, etc. all need to be correct and consistent so that Google can help potential customers find you.
3. Include Photos
One of the most important components of Google My Business is good photos – both from customers, and from the dealership itself.
For the retailer, make sure to include photos of your homes, your sales staff, your office, and any other relevant photos you can take of the business. The more photos you have, the more relevant you appear to Google.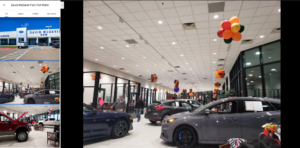 Home buyers like to see the human aspect of a business, so make sure to include some candid phots of your management and sales teams. It will help potential customers feel comfortable with the dealership before even stepping foot inside.
4. Get Some Reviews
This may be the most important component of Google My Business, and it can be the toughest. Reviews will help you show up on maps, AND they will help improve your ranking in Google's index.
You have to get reviews from happy customers to help your dealership's ranking, and to help more home buyers find your business.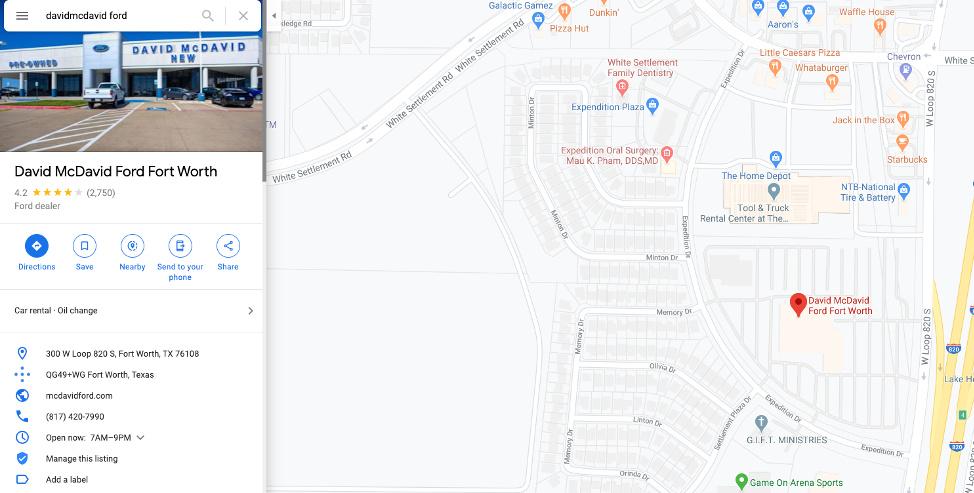 Just Ask
The first step is asking for them. You may get a review here and there from your buyers without asking, but asking is the best way to get consistent, high quality reviews.
You can ask in person, via email, or via text after the sale is complete. In fact, you don't even have to ask after the sale is complete. If you have customers going through the home buying process with you, go ahead and ask them for a review if they're happy.
And when you do ask, make it easy for the customer to give you a review. Don't just say: "Hey, can I get a review?". Say "Can I send you a link for you to click to give me a review of your experience here?" Making it easy for the customer will make it much more likely for them to leave you a good review.
Click here for some instructions to create a google review link.
Quality over Quantity
If 5 star reviews are good, 5 star reviews with loads of content are great.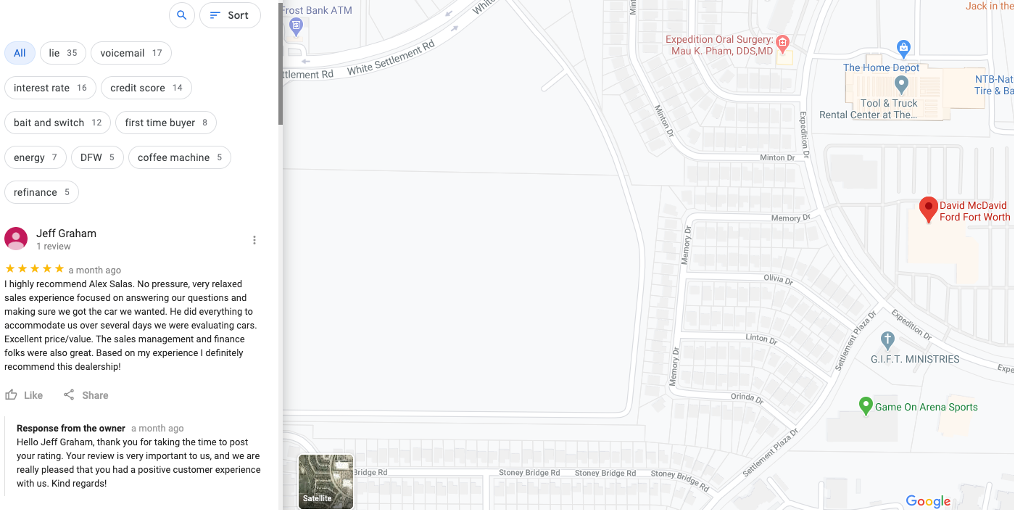 Google is reading those reviews to learn more about your business, so you need to encourage your customers to provide as much information as they can when leaving their review.
You'll probably need to give them some instruction here as well. Instead of saying "please leave a review", say "please leave a review letting us know about your experience."
Respond to Reviews 
Don't skip this step. If you're responding to reviews, it shows customers that you're a business that cares about customers and their experience. It also shows the Google algorithm that you're engaged, interested in your customers, and actively using the Google platform.
We of course realize responding to bad reviews can be challenging. Customers can be difficult, and they can sometimes seem impossible to please. Nevertheless, negative reviews are part of any business, and retailers must respond to those as well. Just make sure you 1) don't get personal, and 2) take the interaction offline. Getting into a personal argument online will never help you sell any more homes.
Here's a good response for a negative review:
Hi John – thank you for taking the time to leave a review. Though we love reading all the positive reviews, it's critical reviews like this one that help us become a better business for our customers. Please call us at 555-867-5309 to give us more details on your poor experience. We'd love the opportunity to work with you.
This response is professional, addresses the issue, and directs the customer to an off line solution.
5. Post Guide
Google My Business has a component that allows businesses to create posts (similar to social media), and this one of the most under-utilized aspects of the platform.
These posts will affect ranking and SEO, and can be used to advertise sales, products, promotions, and send users directly to your website to view your inventory of homes.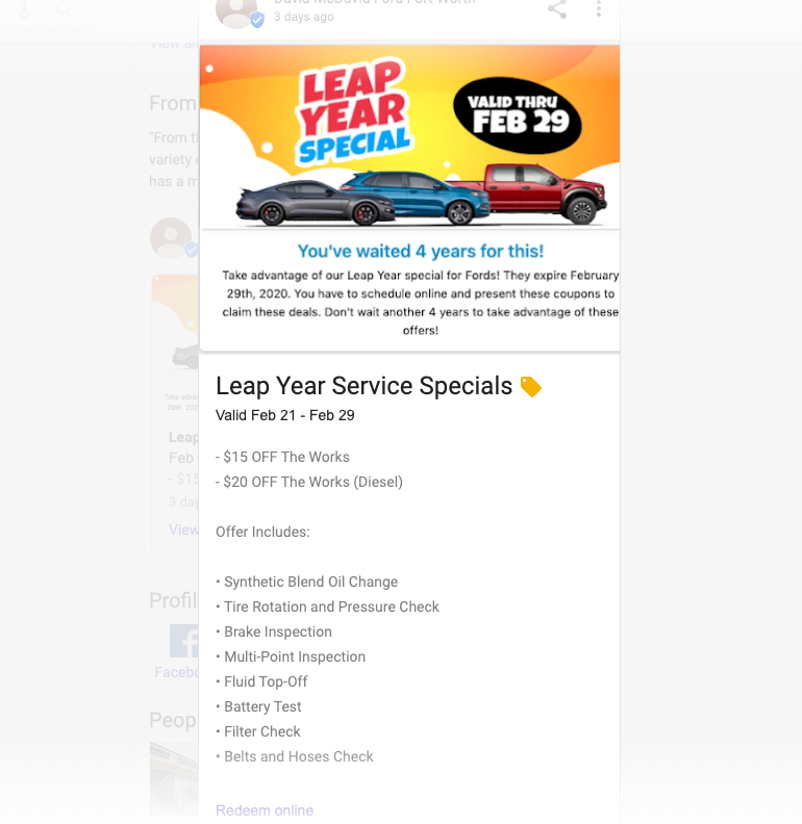 Post Regularly
Like the photos, you need to be putting up posts regularly to advertise your dealership.
We recommend putting up a couple posts per week and also promoting sales or events that you might be running at the time. They don't have to be long, but they do need to include relevant information for the consumer.
If you're struggling coming up with content, just try duplicating your social media posts.
Keywords in Posts
Make sure that you also include relevant keywords in your posts. The Google algorithm is reading these posts and using the information in them to learn about your business. Google is learning about your products, your customers, your location, and your relevance by reading your posts, so make sure you're descriptive. Try to at least mention your products and your location.
For example, if you want to rank for "Mobile homes for sale in Texas", you need to include those keywords in your post. "Come see us at John's Sales Center for the best deals on mobile homes in Texas" would be a great to describe a nice photo of a new home.
Now that you're GMB (Google My Business) expert, it's time to get to it and getting the word out! Go sell some homes! : )