March was a stressful month. The stock market was taking a dive, businesses were being forced to close, and states, counties, and cities were asking that their residents stay home. Recession was on everyone's mind, and if you've been in this industry for any amount of time, it's hard to forget the housing fueled recession that began in 2007-08. Everyone in the housing industry was bracing for a repeat of the housing crash from the last US recession.
But…
It never came. 2020 has given us the hottest housing market in decades, and manufactured housing is seeing a massive increase in demand.
What's the lead time on a new home? 4 months? 6 months? Maybe more? Manufacturers are reporting larger backlogs than they've ever seen, and many retailers are reporting more traffic than they can handle. We're seeing record demand in our industry, and there's no indication of it slowing any time soon.
Where's it all coming from then? Why are we seeing such an increase in demand for manufactured housing? Markets are a complex system with an almost infinite number of variables. We couldn't list them all here, but we can list 4 of the main reasons we're seeing such an increased demand for manufactured housing.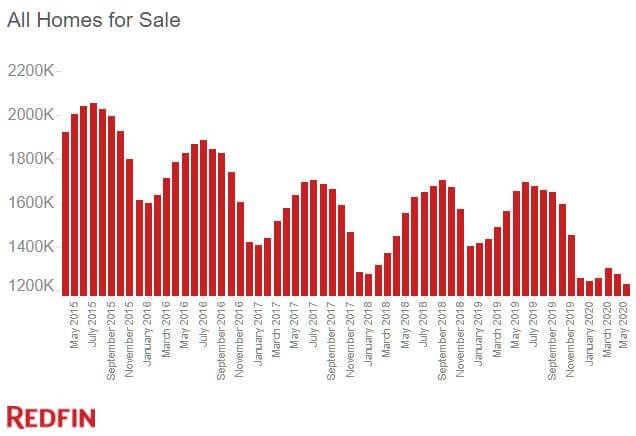 Low Housing Inventory
This one's been brewing for nearly a decade, and the Covid-19 pandemic has just exacerbated the problem. As you can see from the graph below, the availability of homes for sale has been on a downward trend for awhile. And during this downward trend, the US population has been growing. The supply is going down, and the demand is going up.
When demand is high with a low supply, prices go up. And with covid keeping people at home, many people are very reluctant to even try to sell their homes. Just look how few homes are on the market! The record low inventory is causing a massive surge in real estate pricing.
That price increase is causing many buyers to look outside of traditional site built homes, and turn towards manufactured housing. They don't have to fight over a listing, AND they get a better value for their money.
Lumber Prices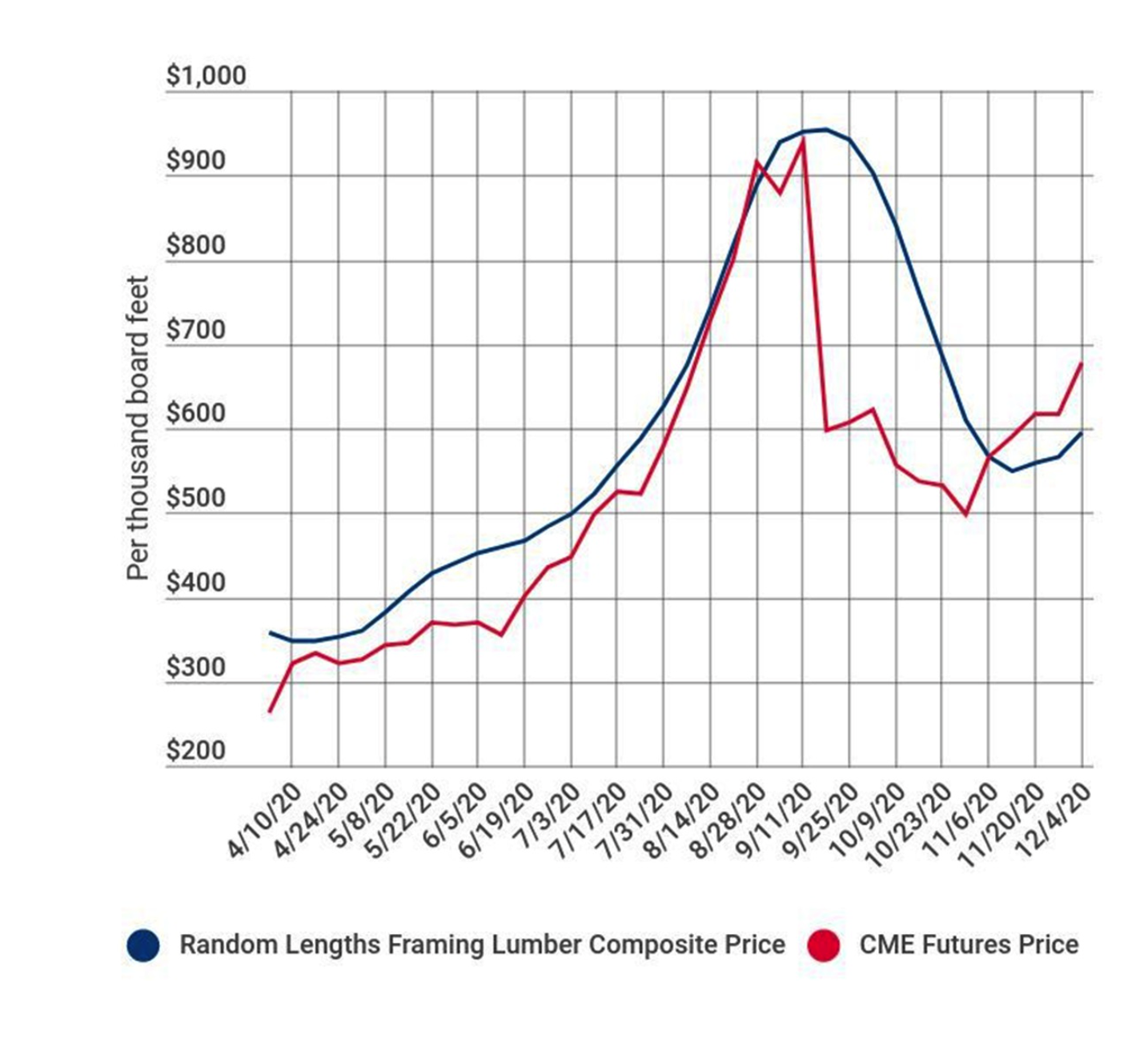 It shouldn't come as a surprise to any retailer that lumber is getting expensive. You can see it in the constantly changing new home invoices and the price increase from contractors. Lumber mills were shut down early in the pandemic, which caused a disruption in the supply chain that is still driving up prices.
And when governments told everyone to stay home, they did just that. They stayed home, didn't like what they saw, then they drove over to Lowes or Home Depot to get some materials for home improvement projects. Lowes saw a 30% growth in same store revenue over the summer, and much of that was lumber sales for DIY home projects.
In fact, lumber price increases have added more that $16,000 to the average price of a new site built home. And because prices are already high, even more buyers are getting prices out of the site built home they're looking at. And where do they go then? Right to a manufactured home.
Low Rates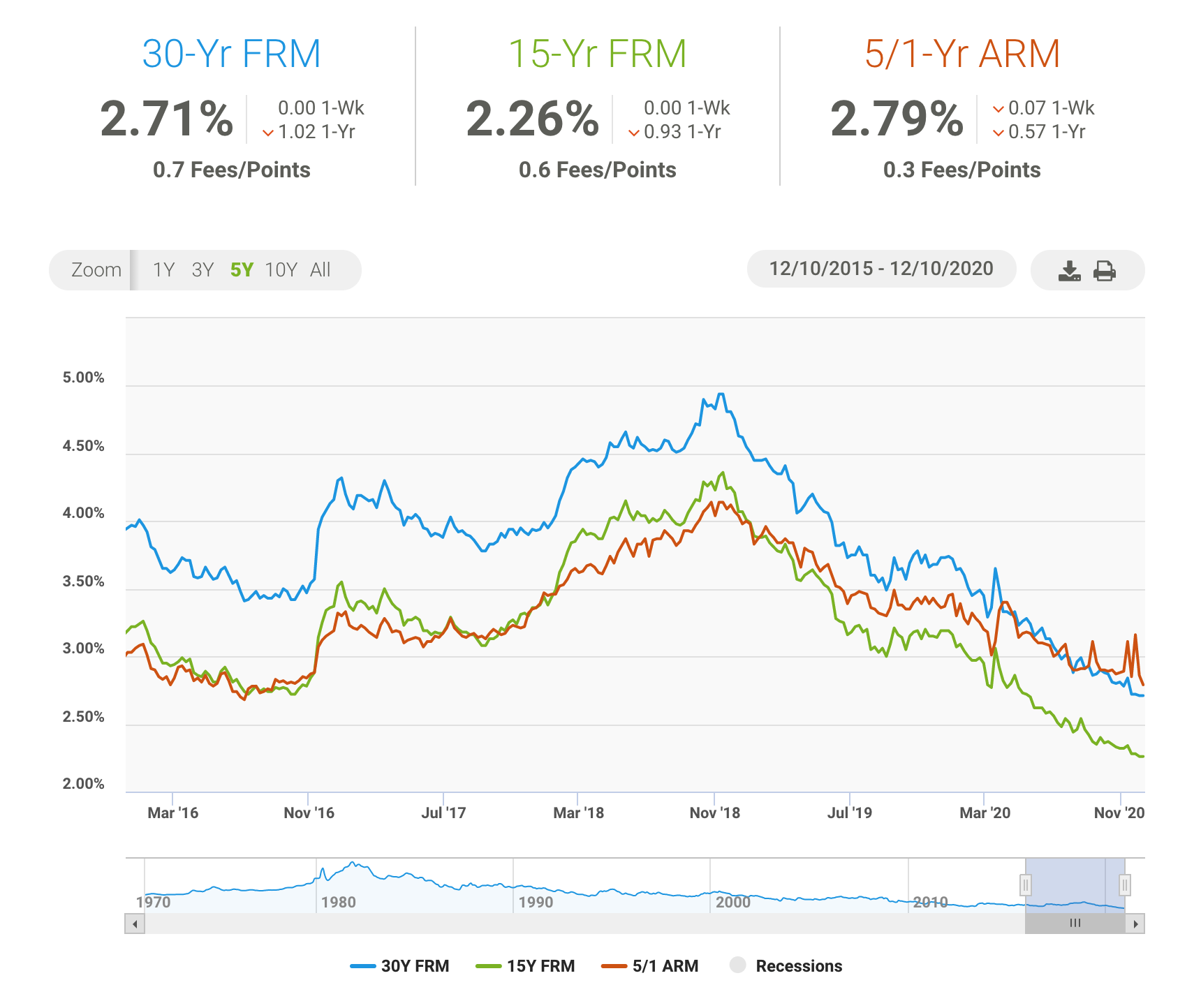 Have you been surprised by some of the rates you've seen on approval notices? If so, you're not alone. We've been seeing record low rates for the past 3 months. Two years ago, 2.5% would have seemed crazy on a 30 year fixed rate mortgage. Today? It looks like it's right around the corner.
The Federal Reserve lowered rates in an effort to spur economic growth in response to the coronavirus. There are plenty of people not in danger of losing their income, and the Fed wanted to do everything they could to get them out and spending.
And it worked. People across the country are out home shopping because they know they won't get a better deal in the future. This includes manufactured home buyers. If someone has been eyeing that nice triple wide, they're jumping on it now because they know they may not be able to get a lower payment any time in the near future.
Housing Cost and Income Gap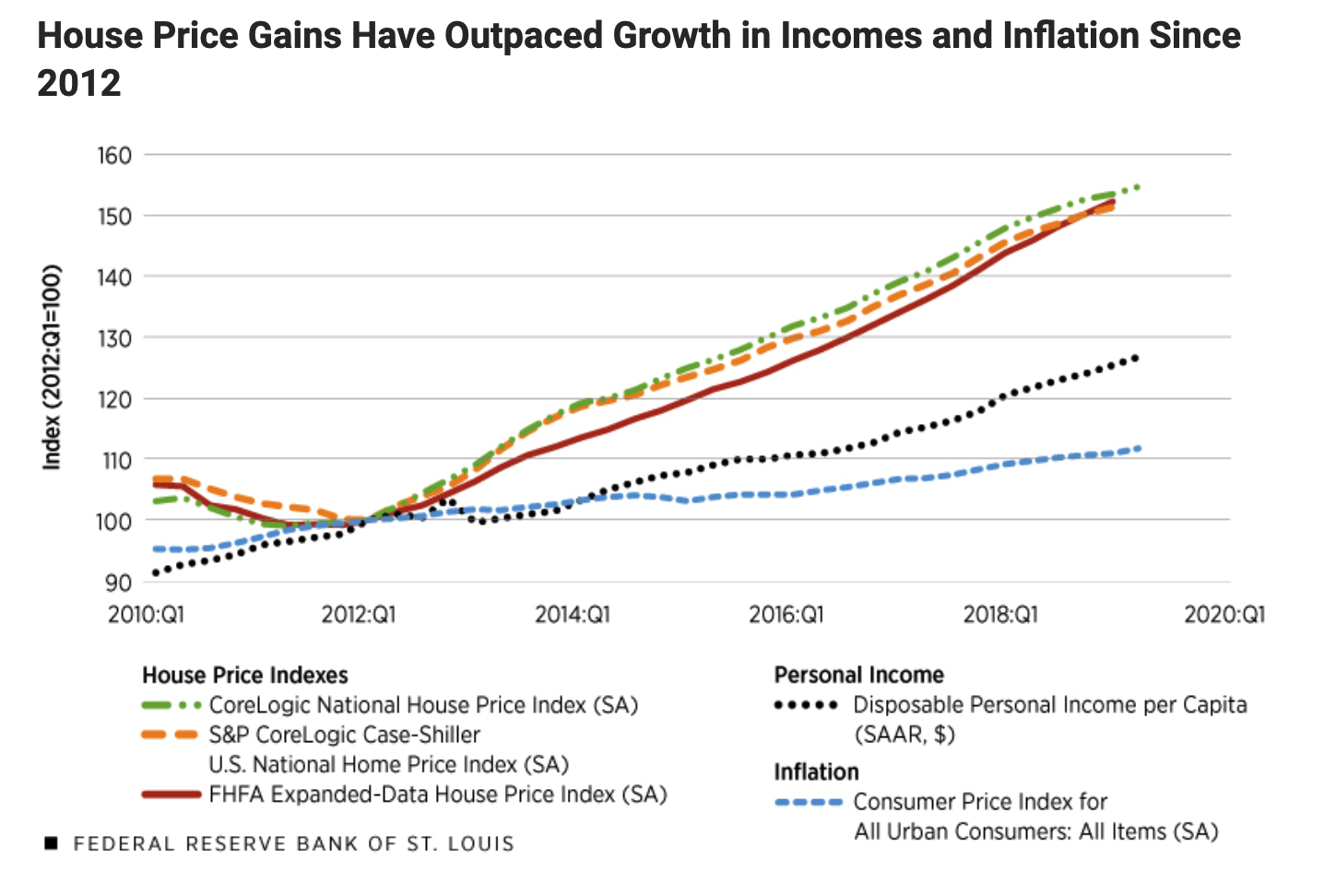 Finally, we have the increasing cost of housing in comparison to income. As you can see below, the median price of housing is increasing at a faster rate than the median American income. This basically means that more and more of our income is being spent on the same home.
Because manufactured housing is a more affordable alternative to site built housing, our industry is catching many of those who have been priced out of a new site built home. The median home value in the US just recently passed $315,000, and that is simply out of reach for many Americans. For $150,000, less than half of that, home buyers can get a very nice manufactured home, an option that is looking more and more appealing to the typical American.
Where do we go from here?
The industry will continue to evolve. As we acquire more data about our customers and their purchasing habits, we can scale production, distribution, and financing to match the peaks and valleys of demand.
Have a look at the chart below. This is consumer interest in manufactured housing for the past 16 years. See that pattern? Every year (except 2020 because it's unique) customers interest in MH has peaked in July, and been at its lowest in December. And notice when the overall upward trend began? We started gaining traction right around 2012, and if you see #4 above, that's when housing affordability really took a dive.
As manufacturers, lenders, and suppliers acquire more data about customer behavior, they will be able to build scalable systems that can adapt to the changing demand. Automations, both on the lending and manufacturing side, will allow them to handle surges in business without straining personnel resources. Technology like robotics and 3-D printing on the manufacturing side will allow factories to run 12, 18, and even 24 hours per day to keep up with demand. Automated and machine  underwriting will allow lenders to approve applications instantly and close quickly and digitally.
What would the industry look like if the lead time for a new home was ALWAYS 2 weeks? What if lenders approvals were instant, and all loans were closed in a week? Sales would be through the roof because home buyers would know they would have their home quickly. Because we all know 'time kills deals', right?
These are some of the changes we see coming, and we can't wait to see where the industry goes in the future.