Social Media 101 for Mobile Home Dealers
There are 243 MILLION social media users in the United States. That's roughly 75% of our population, and the number is climbing every day.
And these aren't 'idle' accounts that never get used. 90% of millennials are on social media every day. 78% of Gen X, and 50% of boomers are also on social media every day. And we can guarantee that a large percentage of mobile home buyers are on social media every day too.
But which one is the best for mobile home dealers? Facebook, Instagram, Pinterest, YouTube, Snapchat, TikTok, etc. all have millions of users, and you can advertise on all of them. Seems overwhelming, right? That's because it is. But don't worry! We've got you covered.
Read on for a summary of each social media platform, and which is best for mobile home dealers.

Facebook
If you only have 1 social media account for your dealership, this is it. There are over 220 million Americans with a Facebook account, and the number just keeps growing. It's most popular with Millennials (like all social media is), but that doesn't mean it isn't popular with Gen X and the Baby Boomers: there are 90 million Boomers and Gen X'ers on Facebook.
You can post photos, videos, LIVE videos, and any amount of text. There are personal accounts, business accounts, and athlete/celebrity/influencer accounts. You can make business appointments, leave reviews, buy/sell items, schedule events, and post jobs, among others.
Facebook's ad platform is also the most powerful. Because they know so much about the habits and interests of its users, Facebook is able to help businesses target their buyers with incredible accuracy. They have thousands of points of data on millions of users, and they leverage that to help businesses speak only to those that might be interested in their product.

Instagram
This is a bit of a continuation from #1, because Facebook actually owns Instagram – they acquired it in 2012 for around  $1 billion. At the time, Instagram had around 30 million users, and ZERO revenue. Can you imagine spending $1 Billion on a business that was bringing in no money?
Instagram has since grown to over billion users, with a projected revenue of $14 billion for 2019, so it's safe to say that mark Zuckerberg is pleased with the acquisition.
Instagram is a media sharing network. This means that rather than focus on connecting individuals and businesses, it focuses on encouraging its users to share different forms of media – videos, photos, etc.
Instagram also has a younger demographic than Facebook, with 2/3 of all 18-29 year olds actively using Instagram. Instagram users are also more Urban and Suburban: only 25% of its users live in a rural area.
Because Instagram is run by Facebook, it has similar targeting and ad structures, and ad campaigns can be run in conjunction with Facebook ads.
Instagram is growing rapidly, but it does not have the market share that Facebook has. We recommend that you get your dealership on Instagram only once you've mastered Facebook.

Facebook Messenger
Like its name implies, Facebook Messenger is also owned by Facebook. It's a messaging app that allows users to communicate with individuals and business. And it's got a lot of users too: 1.3 billion people use messenger each month, and 8 billion message are sent every day.
For mobile home dealers, the great part about messenger is that you can message the dealership right from a post or ad. If a user sees a home they like on Facebook, they don't have to go find the dealer's info to call them about it – they just send a message. It makes communication easy for your customers, which is always a good thing.
However, if you have messenger turned on for your business, you have to make sure that you respond in a timely manner to ALL messages. Customers don't like being ignored, and Facebook doesn't like you ignoring customers. Many dealers actually designate one individual that is in charge of managing the Facebook account, and they respond to all messages that come in.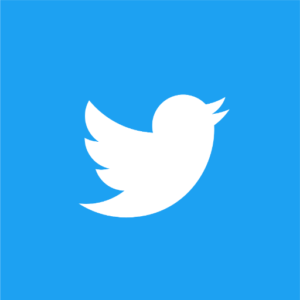 Twitter
Unless you've been disconnected for the past few years, you've heard of twitter and everyone's 'tweets'. Twitter's 280-character messages have been all over the news, and this network is a favorite of politicians, celebrities, and talking heads that want to broadcast a message in a concise manner.
Unfortunately, because of its short message and lack of visual media, Twitter doesn't help a mobile home dealer very much. It certainly wouldn't hurt to be on twitter, but if your time and energy is limited, those two would be better spent elsewhere. Images and feeling help market and sell a mobile home, and it's hard to convey either of those in a 280 character message with no image.
And the others…
This isn't a comprehensive list by any means. There are plenty of other social media platforms: Tik Tok, Snapchat, Reddit, WhatsApp, etc. We're not going into those because 1) They're not as popular as the networks above, and 2) there's not much opportunity for mobile home dealers on the other networks.
However, social media is a constantly changing environment, and we will continue to monitor all networks for opportunities for the mobile home dealer.