T0P 20 MANUFACTURED HOME LENDERS IN 2021
Are you familiar with HMDA (Home Mortgage Disclosure Act)?
According to the CFPB, "The Home Mortgage Disclosure Act (HMDA) requires many financial institutions to maintain, report, and publicly disclose loan-level information about mortgages. These data help show whether lenders are serving the housing needs of their communities; they give public officials information that helps them make decisions and policies; and they shed light on lending patterns that could be discriminatory. The public data are modified to protect applicant and borrower privacy."
This is good news for industry analysts. We can map and analyze industry trends using the HMDA data and be very confident in its accuracy. Because there is no nationwide reporting system for manufactured housing buyer information, the HMDA loan data is our best source for customer data.
Financing for a Manufactured Home
According to the National Association of Realtors, nearly 90% of borrowers will finance their home purchase. 96% of buyers under the age of 53 will finance their home purchase. This means that close to 90% of home sales will be captured by the HMDA data.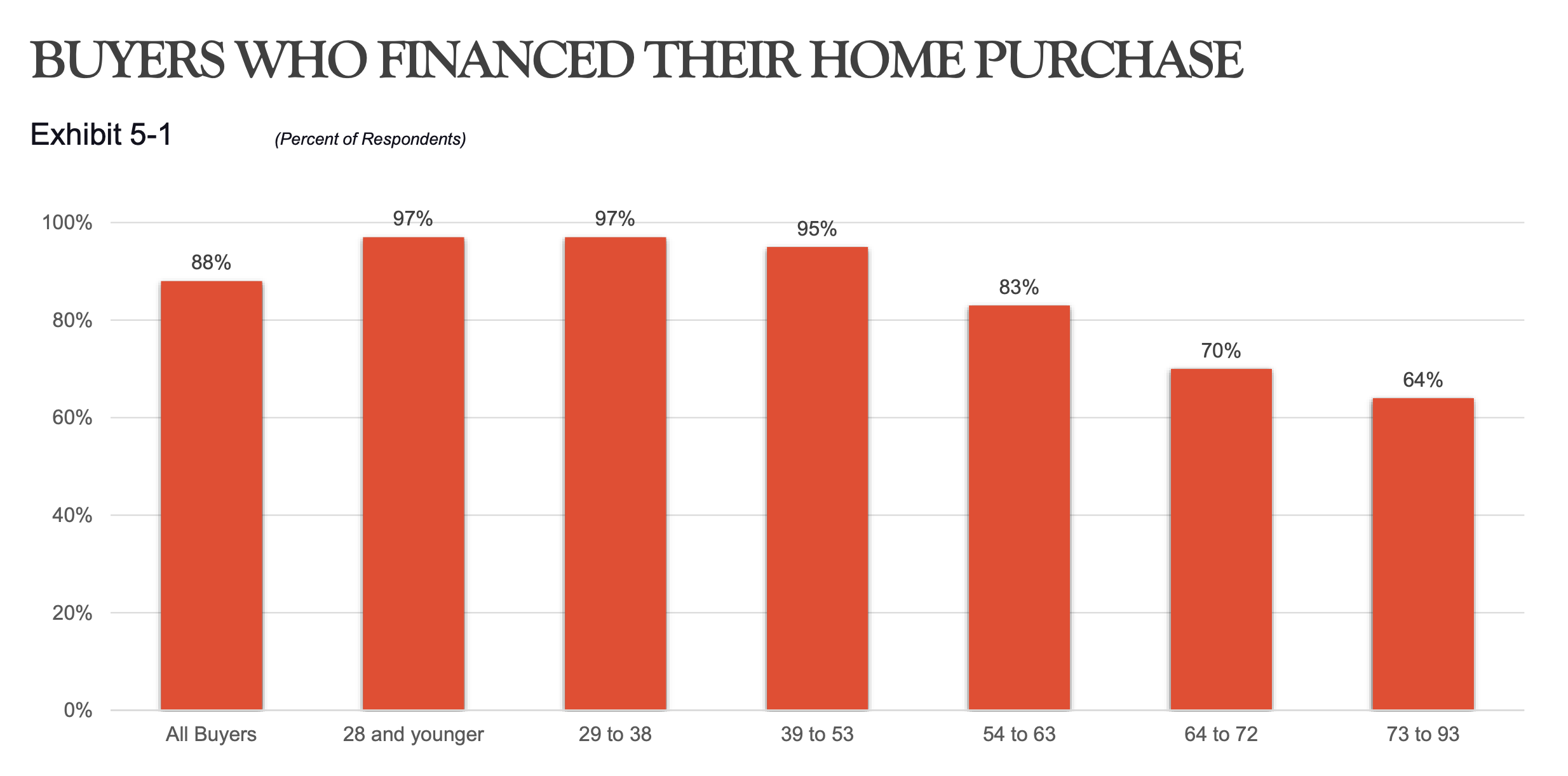 Nationwide in 2021, there were 147,366 loans originated for the purchase of a single family, manufactured home, up from 135,423 in 2020. There were 2,267 lenders that originated at least 1 manufactured home loan, new or used.
Does the number of lenders seem high? I'm guessing so. It certainly surprised me the first time I started reviewing this data. There are a few key lenders with whom we're all familiar, but based on the data, there are thousands more that are willing to help manufactured home buyers finance their home purchase.
Manufactured Home Loan Data Summary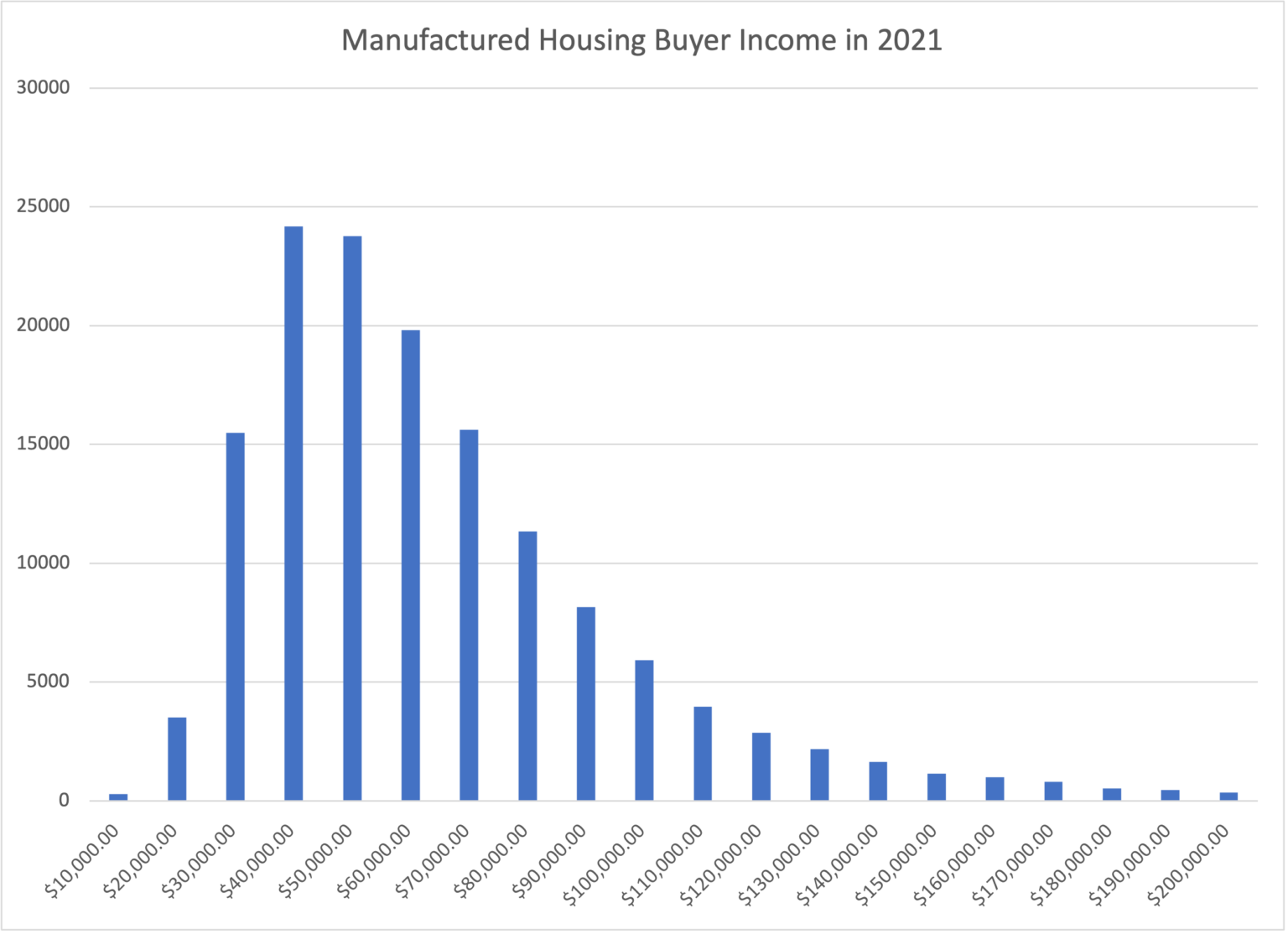 Before we look at the top lenders, let's look at some data summaries that may be useful for your own marketing. First, we've got the median income of all manufactured housing buyers. It comes in at right around $40,000, which is less than nationwide median income of $65,000. This should not be a surprise. Manufactured Housing is a value driven product, and those in lower income tiers put value and affordability at the top of their home requirements list.
The age data probably won't shock many either. The median age of a manufactured home buyer was between 25 and 34. This isn't surprising because that age group is the lowest earning group that's in the home buying market. Those under 24 will earn less, but they aren't quite to the home buying age yet.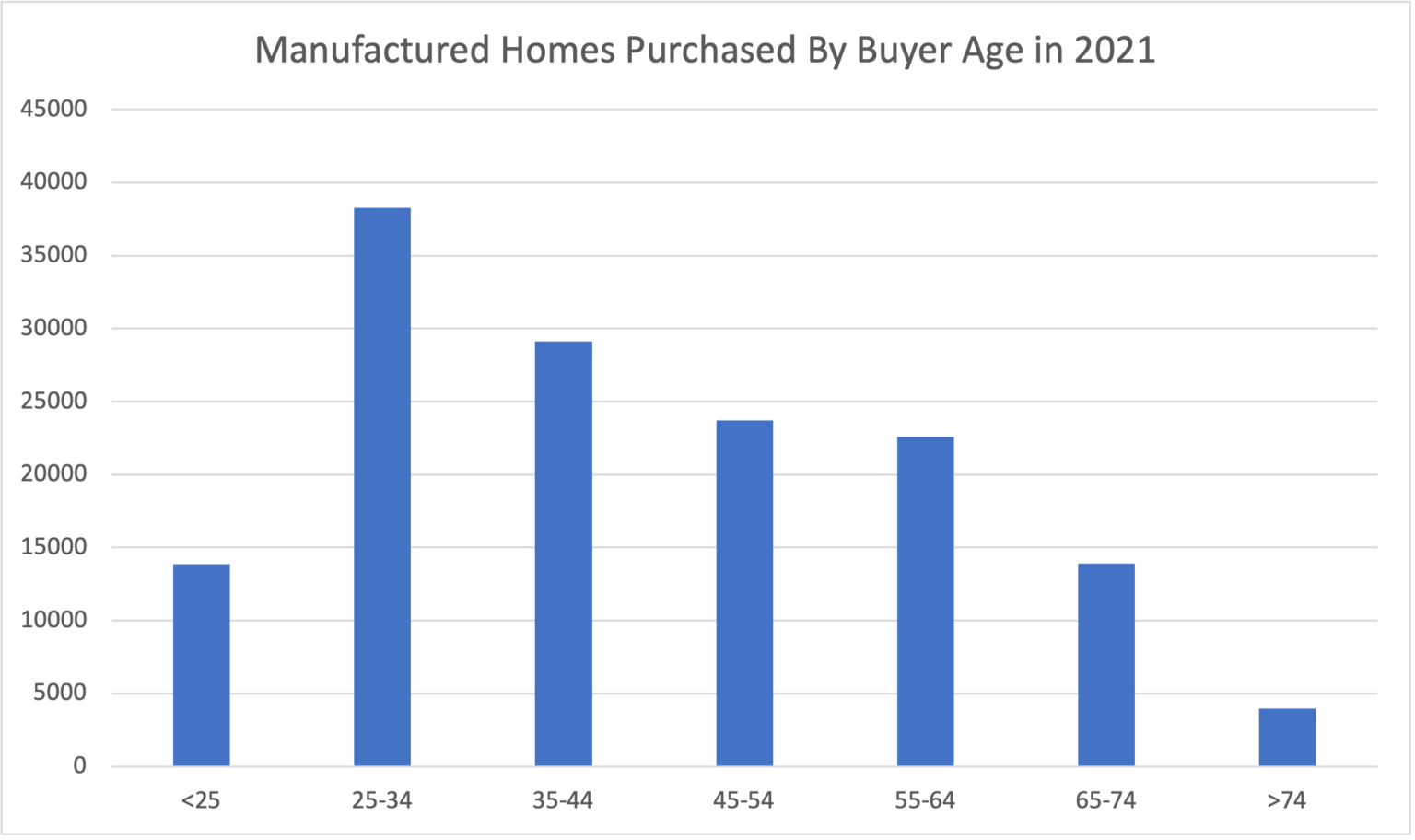 It's important to remember this age group in your marketing. Remember that you're speaking to someone that's never known life without the Internet or a cell phone, likes green products, and will likely do most of their purchase research online. You have to have an excellent digital experience to appeal to the 25-34 home buyer.
In fact, According to Forbes.com, about 70 percent of the 25-34 demographic "favor cool experiences over great products." 
Top 20 Manufactured Housing Lenders in 2021
See any surprise on the list? We saw some. In the past 10 years, the quality of manufactured homes has advanced by leaps and bounds, and lenders are starting to notice. They're starting to notice that a customer with a decent credit score and a good job will pay their manufactured home mortgage just as well as a site built mortgage. And as affordable housing continues to be a press ion issue across the country, we have no doubt that more lenders will enter into the manufactured housing market.